COVID-19 Vaccines Available! 
To make an appointment in Tuscaloosa call 205-614-6189. Call our other locations for an appointment:
Whatley Health Services at Eutaw (205) 372-0011
Hale County Medical & Dental Center (334) 624-0871
Vernon Health Center (205) 695-0450
Pickens County Family Practice Center (205) 364-7135
Sumter County Health Center (205) 392-9656
Whatley Heath Services at Sipsey (205) 648-5337
Focusing On Quality Care
We are dedicated to meeting today's health care challenges.
Whatley Health Services provides primary health care services to all peoples of West Alabama. We accept all major health insurance while also providing care for uninsured and medically underserved residents. We focus on quality, caring, compassion and respect for the people we interact with every day.
Headquartered in Tuscaloosa, Alabama, Whatley Health Services utilizes public and private funds to meet the challenges our friends and neighbors face. We remain dedicated and committed to our mission and to the provision of health care for the residents of Tuscaloosa County and surrounding areas.
Our Services
As part of our mission, Whatley Health Services is committed to meeting the needs of residents in the communities we serve.
HIV/AIDS Outpatient Primary Care
Pediatric & Adolescent Medicine
We also offer sliding fee discounts up to 100% for eligible patients.
News & Events
Join Whatley Health Services on the path to good health!
Whatley Health Services: In the News
Thursday, Dec 9th, the Boy Scouts of America Black Warrior Council held their 2021 Whitney M. Young, Jr. Service Awards Luncheon at the Tuscaloosa River Market.
Julia Sosa of Whatley Health Services received the Vale Le Pena Award and Senior Pastor Hugh L. Spencer of Harvest Christian Church received the Earnest L. Palmer Legacy Award.
Read more here.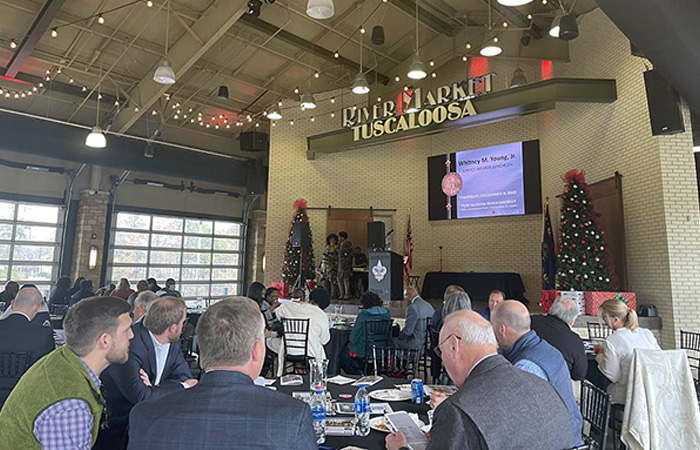 "Wellness encompasses a healthy body, a sound mind and a tranquil spirit. Enjoy the journey as you strive for wellness."