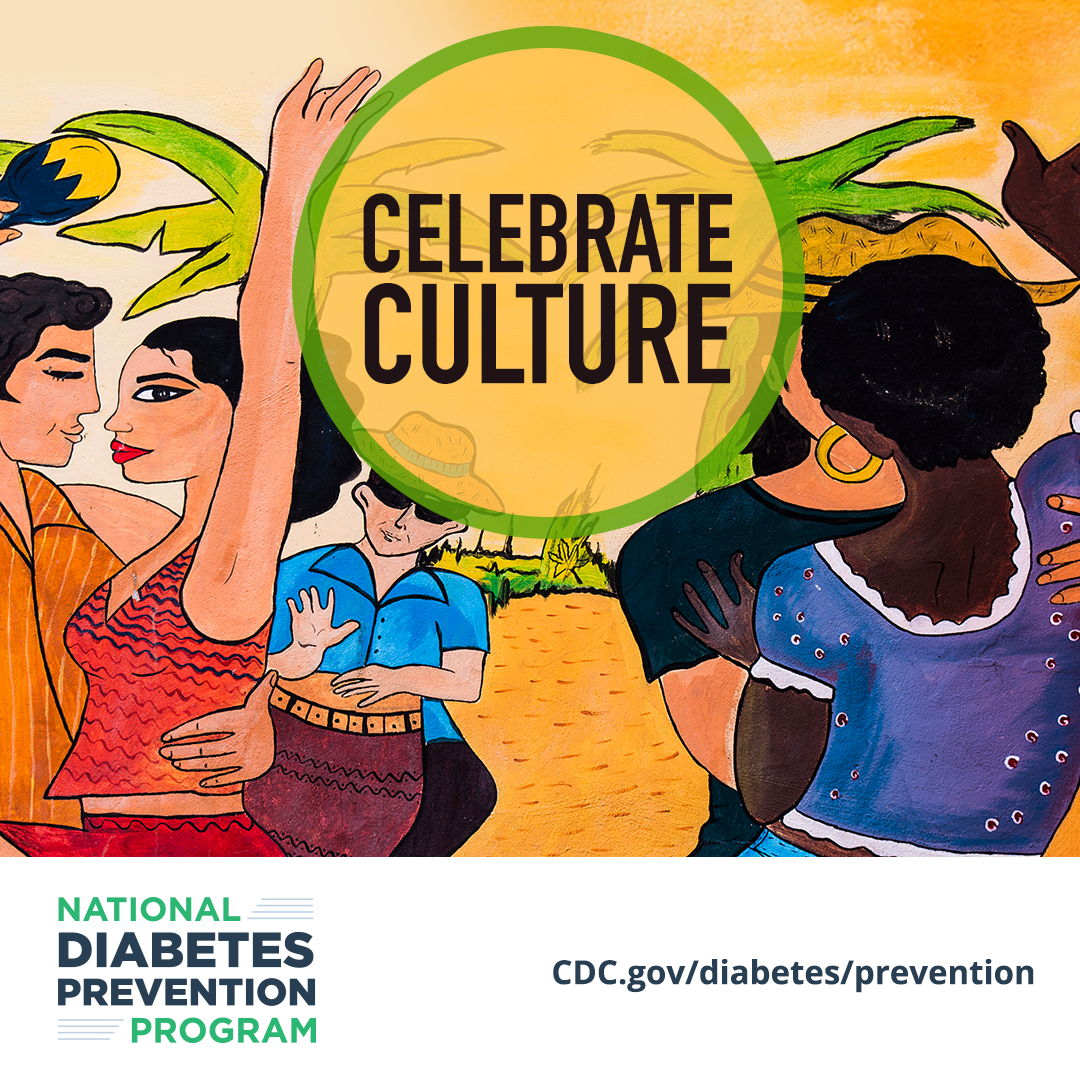 There is so much you already do for your family, community, and country, and that's worth celebrating throughout the year. Choosing to get healthier and making time to prioritize your health is part of that celebration! Healthy changes can support a happier life and more time with the people you care about the most. Whatley Health Services is here to help you prevent or delay your risk for type 2 diabetes, because there's no need for health problems from diabetes to slow you down.
The Centers for Disease Control and Prevention (CDC) says that compared to other groups, Hispanic and Latino adults are at higher risk for developing prediabetes and type 2 diabetes. Don't let diabetes be a tradition you pass on in your family! The decisions you make today to get healthier can impact those you care about for generations to come.
Celebrating Your Health
Learning how to eat healthier, get more physical activity, and manage stress may sound intimidating on top of everything else you do caring for your community and family and other responsibilities. But this isn't a journey you have to take alone.
CDC's National Diabetes Prevention Program (National DPP) offers a group-based lifestyle change program designed to help you reach your health goals and prevent or delay type 2 diabetes. We want to highlight ways the program helps you to stay healthy and supported in challenging times. We know it's not always easy but creating a healthier life for you and your family is a great way to celebrate yourself for all you do for others.
Here are some top tips from the National DPP lifestyle change program to help you make healthy changes today.
Do it with your friends and family. Getting healthy on your own can be a challenge! Set goals with your family, friends, or neighbors to motivate each other. Consider making healthy meals for your family to eat together or going for a walk with a neighbor for some physical activity.
Add more vegetables and fruits to your diet. We know many have beloved dishes which include rice, tortillas, fried ingredients, or other fats and carbs. These delicious foods should be enjoyed in moderation by keeping the portion sizes smaller. This leaves room to add fresh fruits and vegetables to your meals. Even this small change can have a big impact on your health.
Play some music and get dancing. Putting on music to dance at home or at social events is a great way to get in some healthy physical activity. Consider playing music throughout the day or as you go about household tasks to encourage you to get up and get moving. It's an easy way to be more active in your day.
Celebrate reaching your health goals. You already have a lot to be proud of, and choosing to start healthy habits is just as important as your many other accomplishments. By making time for your health, you can create a better future for yourself and those you love. If you've put in the work to begin your health journey, take some time to celebrate your success!
Helping You Make Lasting Changes
Though Hispanic Heritage Month may be coming to an end, we know that the work isn't over. Getting healthy is a lifetime journey. Whatley Health Service's program works throughout the year to help you make lasting changes so that preventing type 2 diabetes becomes a new legacy for your family.
Learn more about our lifestyle change program at https://whatleyhealth.org/cyl2/.